Jun. 7, 2012 @ 6:29 AM _
1. Are looks important in a relationship? 
They're not the most important, but you have to be able to be physically attracted to them. Mostly they're just a super awesome bonus.
2. Are relationships ever worth it?
yes
3. Are you a virgin? 
no
4. Are you in a relationship? 
yes
5. Are you in love?
 yes
6. Are you single this year?
 no, haven't been the entire year <3
7. Can you commit to one person?
 yes
8. Describe your crush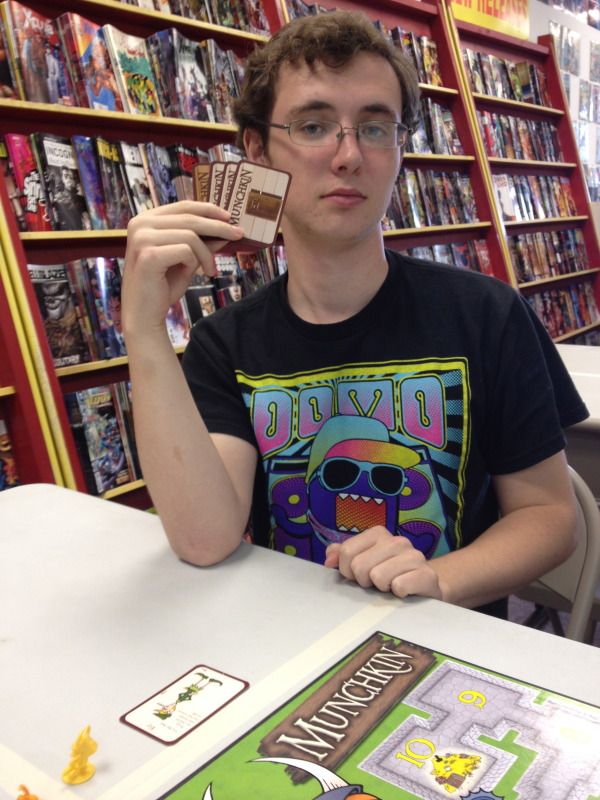 9. Describe your perfect mate

10. Do you believe in love at first sight?
 no, I believe in attraction, interest, and lust at first sight.
11. Do you ever want to get married?
 maybe
12. Do you forgive betrayal?
 probably not
13. Do you get jealous easily?
 I haven't had a reason to get very jealous lately, but probably
14. Do you have a crush on anyone?
 just my boyfriend, nbd
15. Do you have any piercings?
 yep
16. Do you have any tattoos?
 indeed
17. Do you like kissing in public?
 yes
20. Do you shower every day? 
 almost always, yes. sometimes if I'm being lazy and not leaving the house I'll skip a day
21. Do you think someone has feelings for you?
yes
22. Do you think someone is thinking about you right now?
probably not, most normal people are asleep at this hour 
23. Do you think you can last in a relationship for 6 months and not cheat?
yes, I've done it 
24. Do you think you'll be married in 5 years?
 no
25. Do you want to be in a relationship this year?
 I'm already in one
26. Has anyone told you they don't want to ever lose you?
 yes
27. Has someone ever written a song or poem for you?
 yes
28. Have you ever been cheated on?
 not that I'm aware of
29. Have you ever cheated on someone?
 that is more complicated to answer than a simple yes or no
30. Have you ever considered plastic surgery? If so, what would you change about your body?
 yes, but it's kinda super personal
31. Have you ever cried over a guy/girl?
 yes
32. Have you ever experienced unrequited love?
 yes
33. Have you ever had sex with a man?
 yes
34. Have you ever had sex with a woman?
 no
35. Have you ever kissed someone older than you?
 one person, who was only two months older. every other guy has been at least 5 months+ younger (average is 2 years, 3 months younger)
36. Have you ever liked one of your best friends?
at the time that I liked them they were my best friend, yes 
37. Have you ever liked someone who your friends hated?
I don't think so 
38. Have you ever liked someone you didn't expect to?
 yes
39. Have you ever wanted someone you couldn't have?
yes 
40. Have you ever written a song or poem for someone?
 yes
41. Have you had sex so far this year?
 yes
42. How long can you just kiss until your hands start to wander?
 I don't believe I've timed it. At least 5 minutes… lol
43. How long was your longest relationship?
 almost 7 years
44. How many boyfriends/girlfriends have you had?
 I'm only going to count serious ones, so 3
45. How many people did you kiss in 2011?
 at least 3, I think only 3 but I'm not positive
46. How many times did you have sex last year?
 um… I didn't keep count, but it was below 50, probably around 25
47. How old are you?
 25
48. If the person you like says they like someone else, what would you say?
um… I would super mad since he's my boyfriend 
49. If you have a boyfriend/girlfriend, what is your favorite thing about him/her?
 the way he treats me
50. If your first true love knocked on your door with apology and presents, would you accept?
 if they were my "true love" I'd still be with them
51. Is there a boy/girl who you would do absolutely everything for?
 yes
52. Is there anyone you've given up on? Why?
 yes. they were never going to be mine, and I couldn't handle the torment of trying so hard to make that change.
53. Is there someone mad because you're dating/talking to the person you are?
 more than one someone
54. Is there someone you will never forget?
 yep
55. Share a relationship story.
 um… I'm too sleepy to think of something. If someone really cares they can ask me again later.
56. State 8 facts about your body
 I have tiny hands and wrists. I wear a size 4 ring, and I can't buy jewelry from normal stores because the smallest ring is a 6 and bracelets fall off and are too loose
57. Things you want to say to an ex
 I don't really dwell on stuff like this
58. What are five ways to win your heart?
Bring me coffee.
Do something that shows you care.
Talk to me about things I'm interested in (Doctor Who, Adventure Time, Magic the Gathering…)
Make me feel good about myself.
Love me. 
59. What do you look like? (Post a picture!)


 Most recent picture of me. I apologize for being awkward.
60. What is the biggest age difference between you and any of your partners?
 Current boyfriend: 5.7~ish years (he's 19, I'm 25)
61. What is the first thing you notice in someone?
 stature
62. What is the sexiest thing someone could ever do for/to you?
 make it obvious they must have me that instant. and then have me.
63. What is your definition of "having sex"?
 for heterosexual couples (which is the only sex I have) penis into vagina (I would also consider penis into butt as sex, but that's not something I'm personally doing)
64. What is your definition of cheating?
 doing things that are supposed to be for you and your partner with someone that's not your partner
65. What is your favourite foreplay routine?
 um, making out and molesting each other until we can't stand it anymore?
66. What is your favourite roleplay?
 Pathfinder. Bwahahaha
67. What is your idea of the perfect date?
 staying in, cuddling in bed, watching a movie, maybe not watching while a movie plays, if you know what I mean…
68. What is your sexual orientation?
 heterosexual
69. What turns you off?
 prejudice, general douche-baggery, lack of personal hygiene, over-confidence
70. What turns you on? 
 dark hair, blue eyes, left-handedness, nerdiness, awkwardness
71. What was your kinkiest wet dream?
 if girls can have wet dreams I have not experienced it that I am aware of.
72. What words do you like to hear during sex?
 um, I guess "Oh god." "God, yes." "You feel so good." "Just like that." lol
73. What's something sweet you'd like someone to do for you?
 Bring me coffee without me asking I guess
74. What's the most superficial characteristic you look for?
uh, left-handedness? dark hair? 
75. What's the sweetest thing anyone's ever done for you?
 One Valentine's Day my best friend of the time (who happened to be a gay man) brought me coffee at the beginning of the day, gave me a book of poems by my favorite poet (Emily Dickinson), and at the end of the day he sang me a song he wrote for me.
76. What's the sweetest thing you've ever done for someone?
 I like to think I do a lot of sweet things, I'm too tired to think of examples.
77. What's your opinion on age differences in relationships?
 if it's legal, and between two consenting people, then do whatever you want.
78. What's your dirtiest secret?
 I don't think I have dirty secrets?
79. When was the last time you felt jealous? Why?
 earlier today, about Boyfriend's previous girlfriends, just something girls do sometimes.
80. When was the last time you told someone you loved them?
 about 3 hours ago
81. Who are five people you find attractive?
 Boyfriend, Erica (girlfriend), Delilah (future wife), Charlie McDonnell, Hank Green
82. Who is the last person you hugged?
 Boyfriend
83. Who was your first kiss with?
 His name was Gaspare. He was my boyfriend at the time.
84. Why did your last relationship fail?
 He wouldn't pay attention to me, didn't want to be intimate, didn't want to go anywhere or do anything. It'd stopped being a relationship and the only one doing anything to keep it together was me, and when I gave up, it fell apart.
85. Would you ever date someone off of the Internet?
 I have. And it was the longest relationship I've had to date.
---